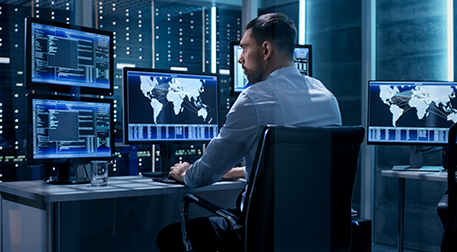 Decision Technologies leads the Systems Engineering efforts for many of our customers. We provide strategic planning, budgeting, system requirements definition, architecture development, functional requirements allocation, and integration methods for complex, integrated systems. We excel at capability-based System-of-Systems and Family-of-Systems projects and are dedicated to our customers' success. We manage risk, apply configuration management, develop Systems Engineering artifacts, perform project management, and execute model-based Systems Engineering by applying disciplined Systems Engineering processes in both waterfall and agile environments.

Project Success through Disciplined Approach
U.S. Navy customers have relied on Decision Technologies personnel for over 15 years to manage all aspects of the Systems Engineering life cycle. Decision Technologies' flawless execution of Systems Engineering practices ensures project success.