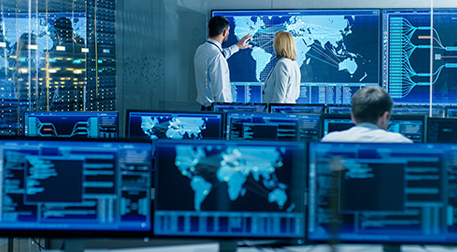 Leading Technical Expertise
Decision Technologies is recognized for the superior engineering and technical leadership we bring to programs of all sizes. Our multi-disciplinary team provides solutions to complex engineering, acquisition, and National Security challenges. Guided by lean engineering principles, we bring engineering rigor to every program we support, often leading teams made up of technical specialists from government, academia, and industry. For our Department of Defense customers, we specialize in combat, sensor, weapon system acquisition, and engineering and logistics. Our intelligence experts provide our customers with sound, practical solutions to challenges they face in the execution of their critical National Security programs.

Bringing Technical Leadership to Your Program
Our technical staff includes former Original Equipment Manufacturer systems engineers and government acquisition experts that will bring pragmatic and cost-effective technical advisory services to ensure that critical systems used by our military forces meet all performance objectives and are delivered on-time and within budget.