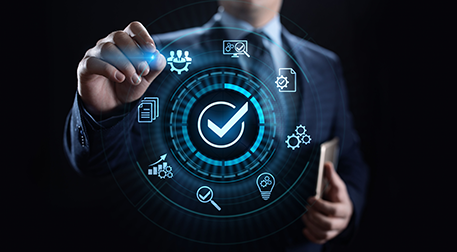 Ensure Deliverable Quality
We value our customers' time and resources and know that big thinking and critical analysis need to be documented and communicated. Our customers consistently comment on the quality of our deliverables and know that they will have something in hand as a result of our efforts. From test plans, white papers, analysis briefs, requirements, architectures, concepts of operation, and integration design documents to logistic plans, ship installation plans, interface documents, Flag-level briefs, and more, Decision Technologies delivers across the board.

Well-Rounded Deliverables
Our customers expect excellence and ultimately require output that will contribute to project success and meeting program objectives. Decision Technologies knows that it's not enough to just "be smart" – we excel at communicating, writing, briefing, documenting, and delivering quality products for our customers.